LOCATE/BOOK A DIAMOND
---
---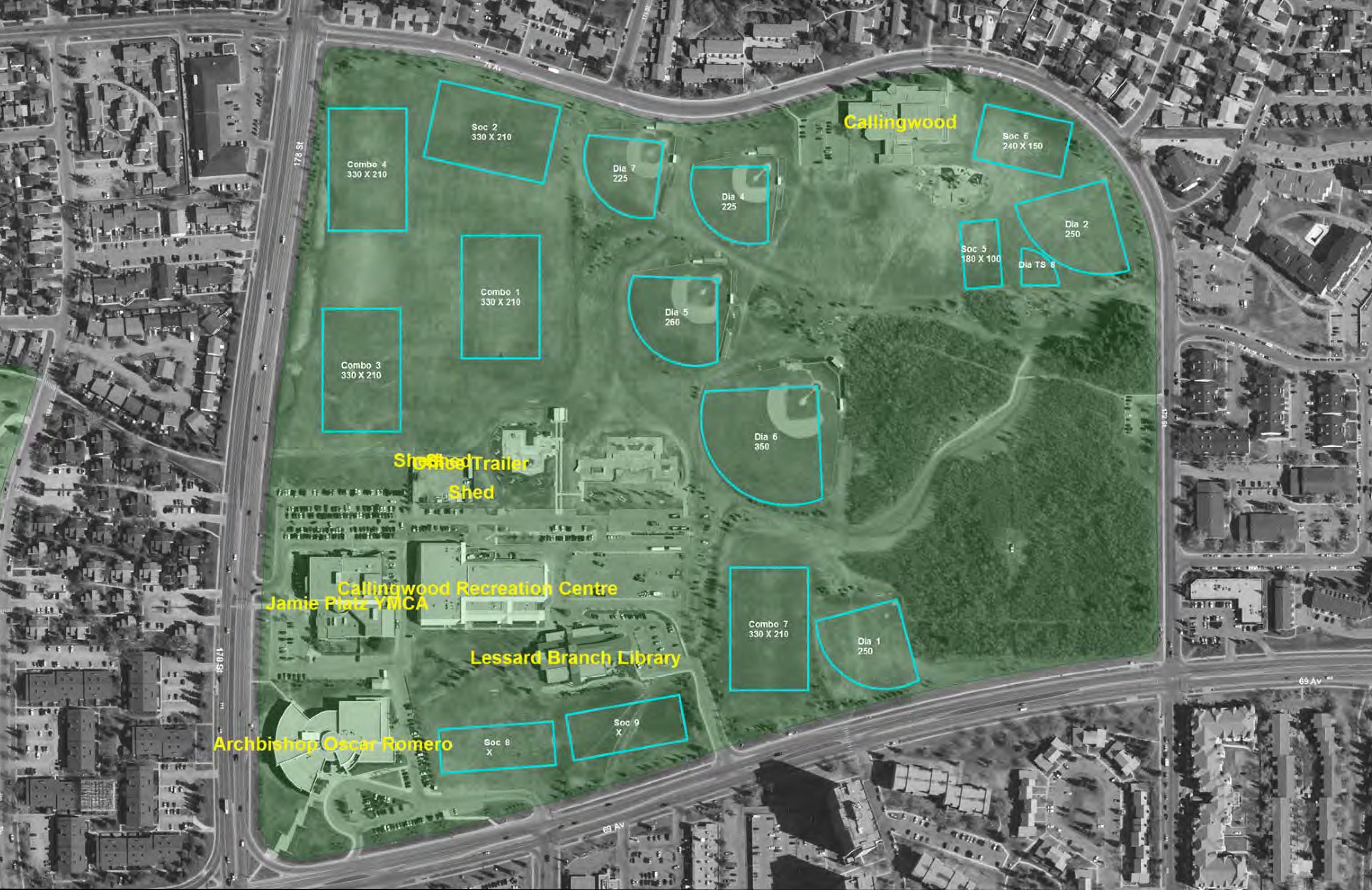 ---
DIAMOND #1 - Unfenced diamond near the Lois Hole Library
DIAMOND #2 - Unfenced diamond next to 172 St NW
DIAMOND #4 - 11U/13U diamond
DIAMOND #5 - 13U/15U diamond
DIAMOND #6 - 15U/18U diamond
DIAMOND #7 - 11U/13U diamond
Cages are located next to the 13U and 18U diamonds
Steps to book a diamond:
PRIOR TO REQUESTING A BOOKING: check the Facility Allocation Calendar to see the time(s) you request are available.
Email the Facility Allocator at facilityallocator@sjpbaseball.ca with requested field/cage, day, and time(s) and whether field use is for a practice or a make-up game.
You will receive an email once the booking is confirmed.
If you are looking to book a City field other than those at Callingwood, you must email the Facility Allocator to make the bookings. The City will not longer take booking requests from multiple users in the same association.